STAND OUT WITH CUSTOM FOAM LOGOS
Whether you're picturing a massive mascot replica or block letters in a collegiate font, we can help make your ideas into reality. Using CNC foam-sculpting technology, we can turn your team logo, university crest, mascot, or hash tag into a larger-than-life sculpture. Designed to any size and shape imaginable, these custom foam logos are monumental and provide a healthy dose of fun on gameday and other events.
Place these oversized foam logos at the entrance of stadiums, athletic reception areas, or any other place where fans gather. Made with high density foam and a protective coating, they are both durable and impressive.
Request a Proof or Quote!
All fields are required.
FEATURES OF 3D FOAM LOGOS
Suitable for both indoor and outdoor environments
Manufactured to any size and any shape
Painted with custom colors including matched PMS colors
Includes self standing base and optional castors
Not Just for Sporting Events
3D Foam isn't just for sporting events. It's also an excellent business promotional tool for a company. Giant foam letters and logos are a proven hit at corporate events, special events, or in a trade show booth. Both fun and interactive, 3D Foam signs increase brand awareness and create a WOW effect for customers.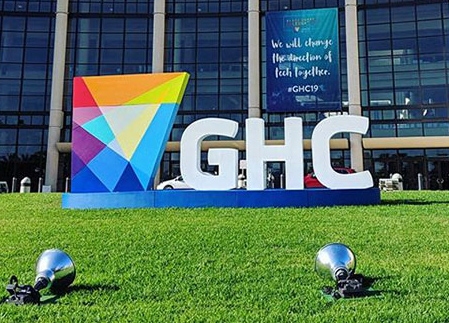 Why Choose 3D Foam Logos for Your Project
3D Foam logos and letters make a big impression on customers and fans. They boost brand awareness, encourage interaction and engagement, and create some unexpected fun.

Each project is designed and manufactured to maximize the exposure of your brand. Chose big foam letters, a huge foam logo, selfie-signs, to hash tags. Our team is ready to design your custom project. Turnaround time from concept to completion can be done in as little as four to six weeks.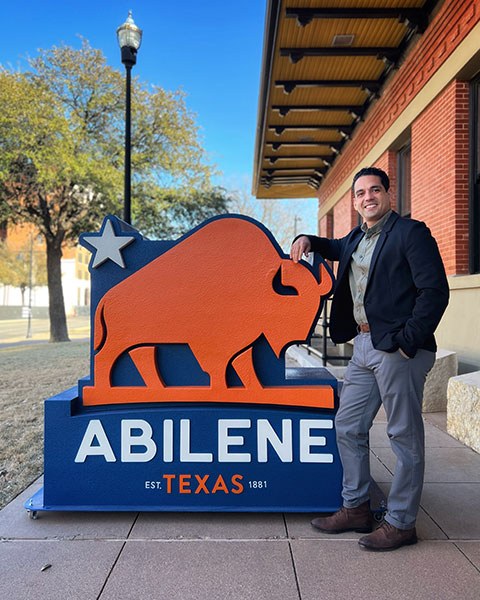 Contact Us to Learn More or Get Started
Team Fitz Graphics is a leader in the design and manufacturing of high-quality custom athletic graphics. We serve all levels of competition from youth organizations to the pros. And customers have trusted us to do it for more than a decade and a half. Reach out today to speak with a sales rep about your custom project or fill out the quote form on this page.
Frequently Asked Questions (FAQ)
What Are the General Rules for Sizing Foam Logos?
Outside of budget and space available, there is no limit to how large custom logos can be. But here is something to keep in mind that will help you from overspending.
The cost-saving secret is staying inside a "golden ratio" of dimensions measuring 96" (wide) x 48" (tall) x 40" (deep). That's the size of an uncut block of foam. If your project exceeds any of those dimensions, the cutting, gluing, and assembly of pieces from a second block means increased cost.
What Are the Finishing Options?
Standard Hard Coat - Our standard hard coat is a slight textured polyeura coating that is a great option for any project! This coat protects from scuffs and scrapes and is a customer favorite.

Trophy Hard Coat - Our trophy hard coat is a high-end finish similar to what you would see in the automotive industry. A hard coated finish requires filling in all of the texture of the foam, as well as sanding down the finish between every polyeura and paint coat applied.

What is the Quote and Creative Process?
After budget is determined, the quote process is best started with a call or email to a Team Fitz team member to help develop the best solution for your custom foam project. Send a digital image of the logo you would like to create. We'll put together a quoted price with a conceptual sketch for approval.
Can You Match Custom Fonts and Pantone/PMS Colors?
Definitely. We can match any font or color. For paint, we use the Matthews Paint System, a total paint solution for the varied and extreme demands of architectural, commercial, and outdoor sign applications. We then clear coat all projects with your choice of matte, satin, or gloss finish.
Can Foam Logos be Placed Outdoors?
Yes. Our coating is similar to the heavy-duty sealant used in truck-bed liners. It protects against impact and abrasion, making our letter sculptures weatherproof—and with a little care and common sense—very durable (but not indestructible). For instance, you should never leave foam letters out for extended periods of severe weather.

Like plastic deck furniture, foam logos left outside will require more cleaning to keep them looking new-especially if your sculpture has a lot of nooks and crevasses for water to collect. If you want a logo that can be left outside long-term, tell your sales representative during the quoting process so special construction and sealing precautions can be made.