SOCCER SCOREBOARDS
Establish the ultimate soccer game experience with a soccer scoreboard from Team Fitz Graphics; an OES Scoreboards authorized partner. From little league soccer programs to the majors, you'll find OES scoreboards lighting up soccer games far and wide.
Whether it's a compact soccer scoreboard that displays basic game info and goal indicators, or a top-of-the-line custom video display with key metrics, electronic team name panels, advertising space, and ornamental trusses, we have a scoreboard for every level of play and budget.
Our sales team is ready to help create the best soccer scoring system for your sports facility. They're ready to answer questions and can provide a free custom design and quote. Call now or fill out the form on this page to get the conversation started.
Request a Proof or Quote!
All fields are required.
SOCCER SCOREBOARD FEATURES
Wide selection of soccer scoreboard models available
Higher intensity LEDs and more LEDs per digit than any competition
Component quality is exceptional
Durable weather-proof coating and shatterproof panels
Unlimited size, color, shape, and mounting options available
Efficient and cost-effective installation service available
OES Scoreboards Authorized Partner
Team Fitz Graphics is proud to offer products from OES Scoreboards.
OES Scoreboards has a long history of partnering with schools across North America to bring pro sports facility experience to their venues. They are renowned for exceptional customer service, talented in-house engineers, and expertise in providing high-quality, scalable, custom video displays, scoreboards, and timing solutions for Pro sports venues, colleges, K-12 schools, and community centers.
High-Quality Soccer Scoreboards
Excellent Visibility and Brilliant Clarity
OES scoreboards feature the highest intensity LEDs along with more LEDs per digit than you'll find with the competition.
Unmatched Durability
With shatterproof panels, weather-proof coating, and unparalleled component quality, OES scoreboards are built to perform in the harshest of conditions.
Custom Built for Your Soccer Field
We offer OES soccer scoreboards that can be scaled to any size, shape, color, and mounting option..

Display Basic Game Info or Detailed Stats
With many options available, you're in control of what information you want to display on your scoreboard.
Soccer LED Video Displays
The captivating viewing experience of an OES LED Video Display adds a new level of excitement to events. Need an LED display for another sports team? We've got you covered. Whether it's field hockey, soccer, football, or basketball, we can create a display that will capture the attention of any audience member. Excite your crowd with cheer prompts, scores, and stats on a full screen or split the screen and integrate energetic animations, sponsor information, and exciting replays.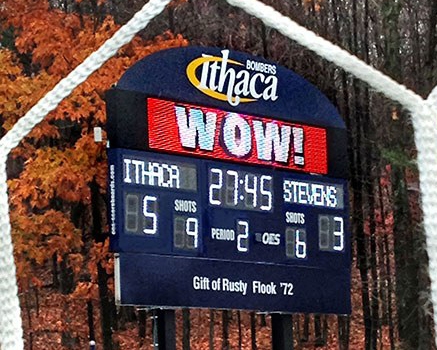 Portable Soccer Scoring Solution
Looking for a compact and portable scoreboard? The M9200 peewee scoreboard may be the perfect solution. Built with superior components and shatterproof panels, it's built to last. This portable scoreboard is easy to set up and use—especially considering the controller is built right in. An ideal match for soccer, basketball, football, hockey, and baseball teams that desire the flexibility a mobile scoreboard offers.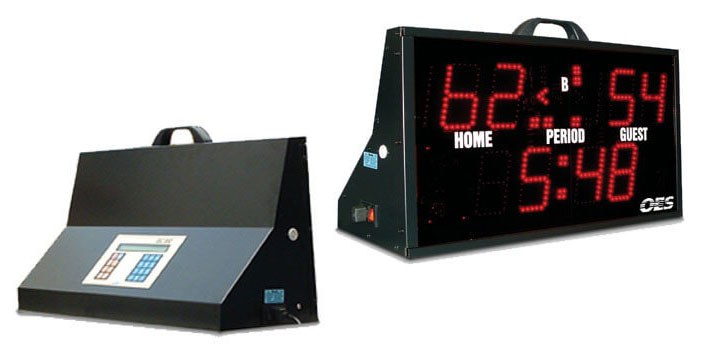 Introducing ColorCast™ - Your Team. Your Colors.
Whether it's one digit color or a mix of colors throughout, ColorCast™ from OES Scoreboards will set your soccer scoreboard apart from the crowd.
Your team's colors on the scoreboard
Infinite digit color choice with ColorCast™ Pro
Mix multiple digit colors on single soccer scoreboard
Customize for holidays and special events
Mobile app powered for ColorCast™ Pro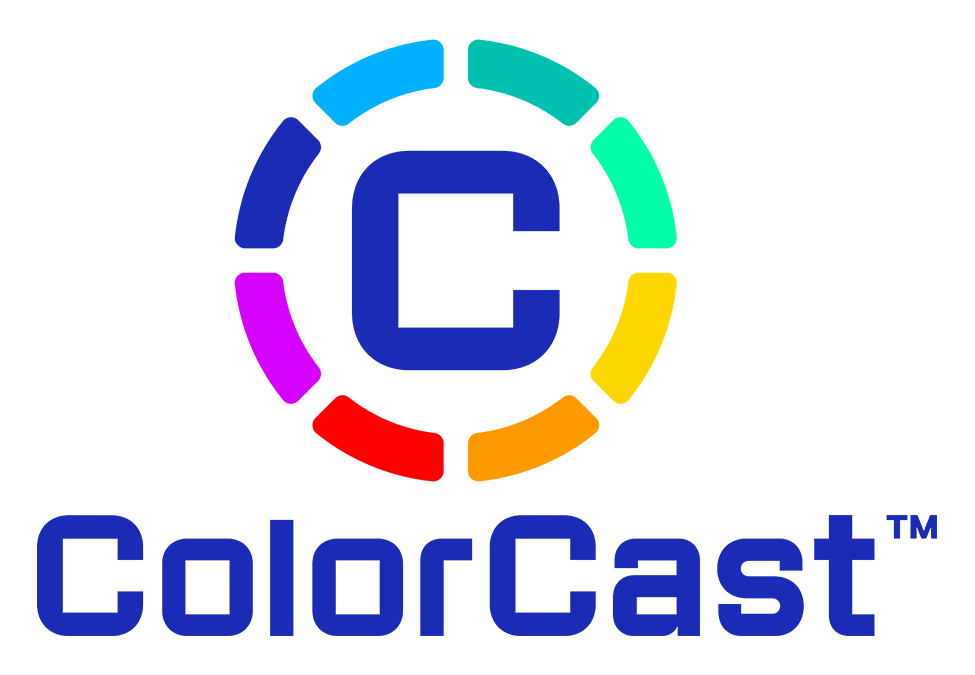 Choice of the Pros
OES Scoreboards has had a long-standing relationship with the MLB, NBA, NFL, and NHL, as one of the two companies authorized to provide scoring and timing solutions. For years, OES has been a part of their facilities, special events, and ongoing efforts to enhance the game for players and fans alike.
Reach out to Team Fitz Graphics today for more information about the long-lasting, high-performance soccer scoreboards. As trained and authorized OES partners we can help bring this pro-venue experience to your facility.
SCOREBOARD PRICING
We'd love to provide you with a custom scoreboard quote and design proof. Fill out the contact form above for more information and a custom quote!